Soft kennel, wire kennel, cover, cosmetics and bags all for kennel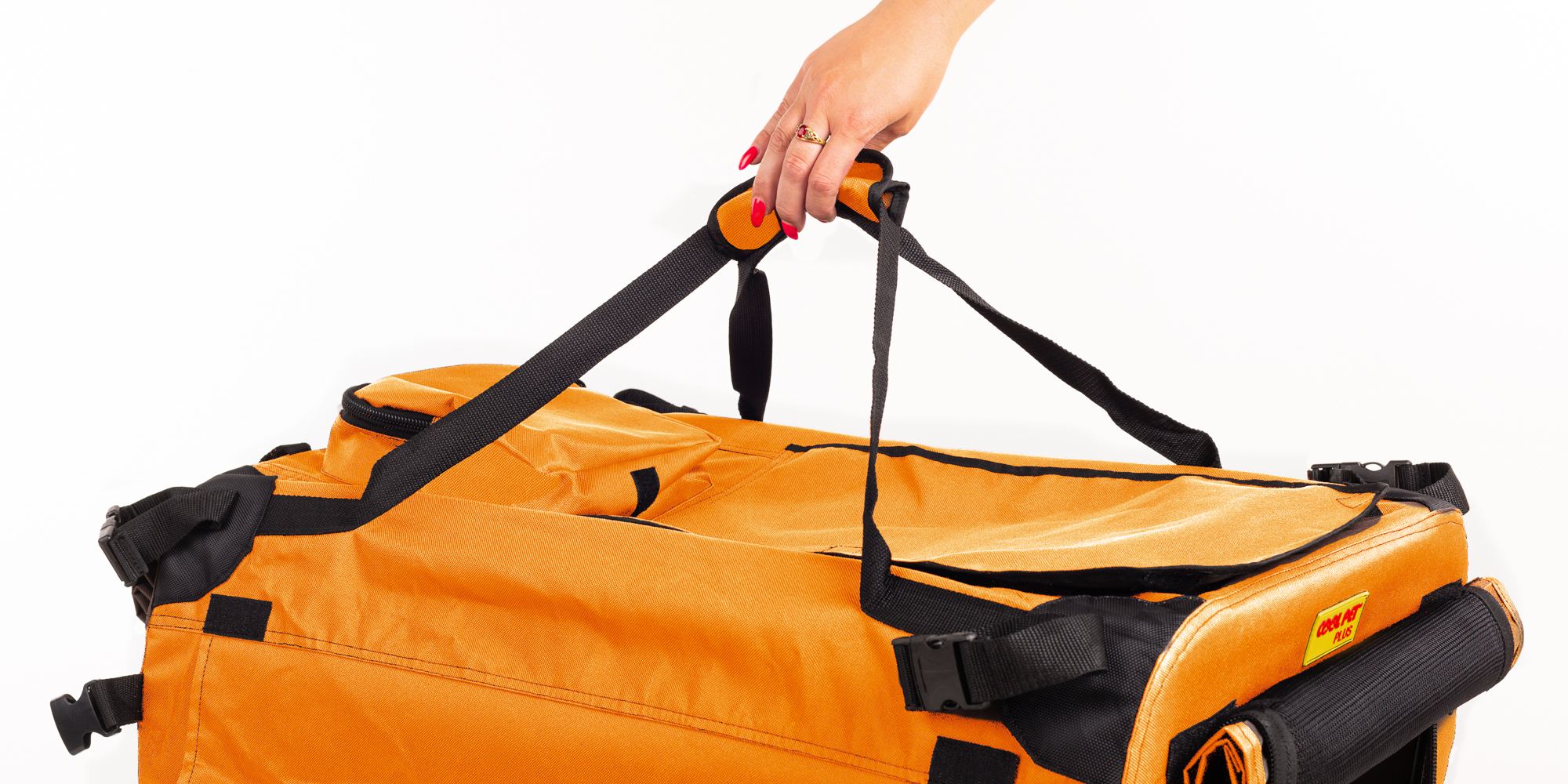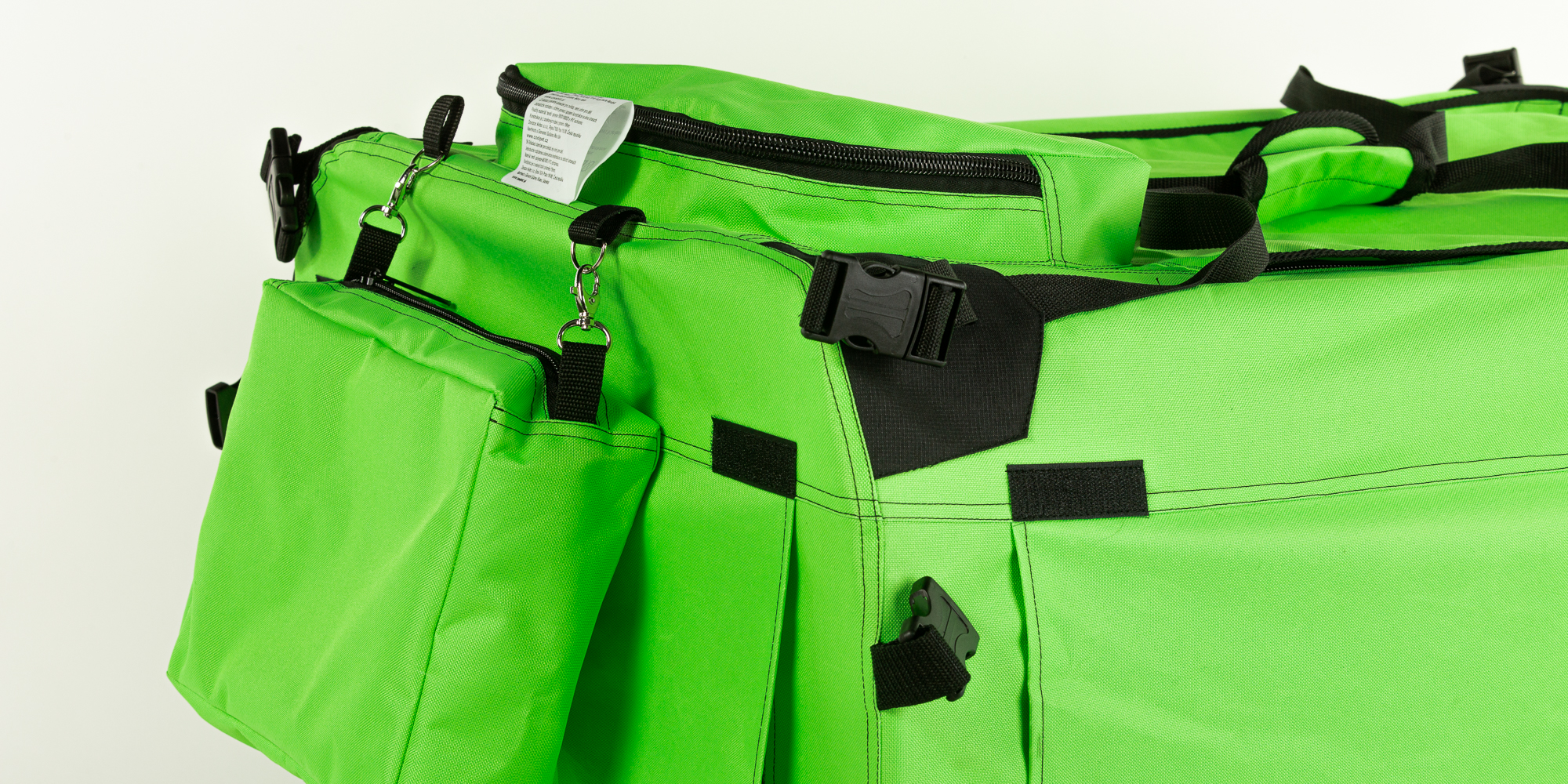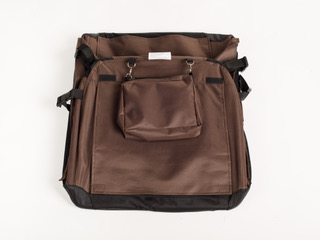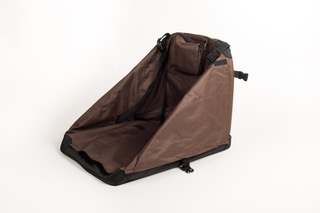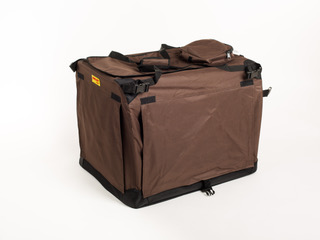 Používání skládacího boxu má významné výhody jak pro Vašeho psa tak pro Vás. Zpočátku se vzhled boxu může zdát nepříjemný nebo nepřátelský, ale ve skutečnosti může být užitečným nástrojem v mnoha situacích. Box nebo skládací kenelka nabízí bezpečí a soukromý prostor, kde se může Váš pes cítit jako doma.
Boxy s měkkými stěnami mají svoje přednosti oproti boxům s tvrdými stěnami, obzvláště kdy se jedná o cestování nebo skladování.
Přeprava a skladování
Skládací přepravní boxy jsou lehké a ne tak objemné jako pevné a tvrdé boxy. Tvrdé plastové boxy jsou objemné a zaberou mnoho místa v autě nebo doma, a to i když nejsou používány. Mnoho typů se složí jako kufr, když není potřeba a umístí se pod skříň nebo postel.
Větrání
Skládací boxy mají zpravidla jeden nebo více síťových oken skrz které vane mnohem více vzduchu jako u tvrdých plastových boxů. Skrz okna může sledovat Váš pes Vás a svět kolem sebe, což je pro něj příjemné. 
Elegantní a cenově výhodný
Skládací přepravní boxy jsou v mnoha barvách, typech a vzorech, které pasují k osobnosti a životnímu stylu Vašeho psa. Navíc jsou někdy opravdu cenově výhodné, což znamená, že pokud jsou poškozené jednoduše se nahradí koupí nového. 
Velmi pohodlné
Sládací boxy jsou polstrované a poddajné, což je pro psa příjemnější jako plastové nebo kovové klece. Potah z boxu lze vysvléci a vyprat.
Jakou velikost boxu zvolit?
Nezávisle na tom, jaký druh skládacího přepravního boxu koupíte, je důležité, aby se Váš pes postavil na všechny čtyři nohy a dokázal se otočit a pohodlně lehnout. Jestliže používáte boxy pro štěně,  dbejte na to, aby nebyl box příliš velký jelikož by štěně na jedné straně močilo a kálelo a na druhé leželo. 
Udělejte box útulný
Práce na Vašem skládacím boxu nekončí s volbou správné velikosti ze správného materiálu. Nyní se musíte postarat o to, aby se Váš pes cítil v boxu jako doma, neboť box je v podstatě ložnice a místo na relax. Vybavte box matrací nebo příjemnou podložkou, na kterém si pes příjemně odpočine. Pes by měl mít vždy v boxu něco na kousání, jako kousací hračka nebo měkký předmět, který nezraní psa. Nezapomeňte zkontrolovat a odstranit na boxu ostré hrany, malé plastové díly, drátěné kousky nebo jiné potencionální zdroje zranění. Vložte do boxu oblíbenou hračku. Jestliže se Váš bez ze začátku nebo v průběhu cesty necítí v boxu dobře, vložte do boxu Vaše tričko nebo jiný malý a měkký předmět s Vaší pachem a pes bude spokojený a klidný.